Shop Burkes Outlet online! Free returns to store.
Join the Bealls family of stores by donating to the American Red Cross for those impacted by Hurricane Michael. Find your nearest store
here
.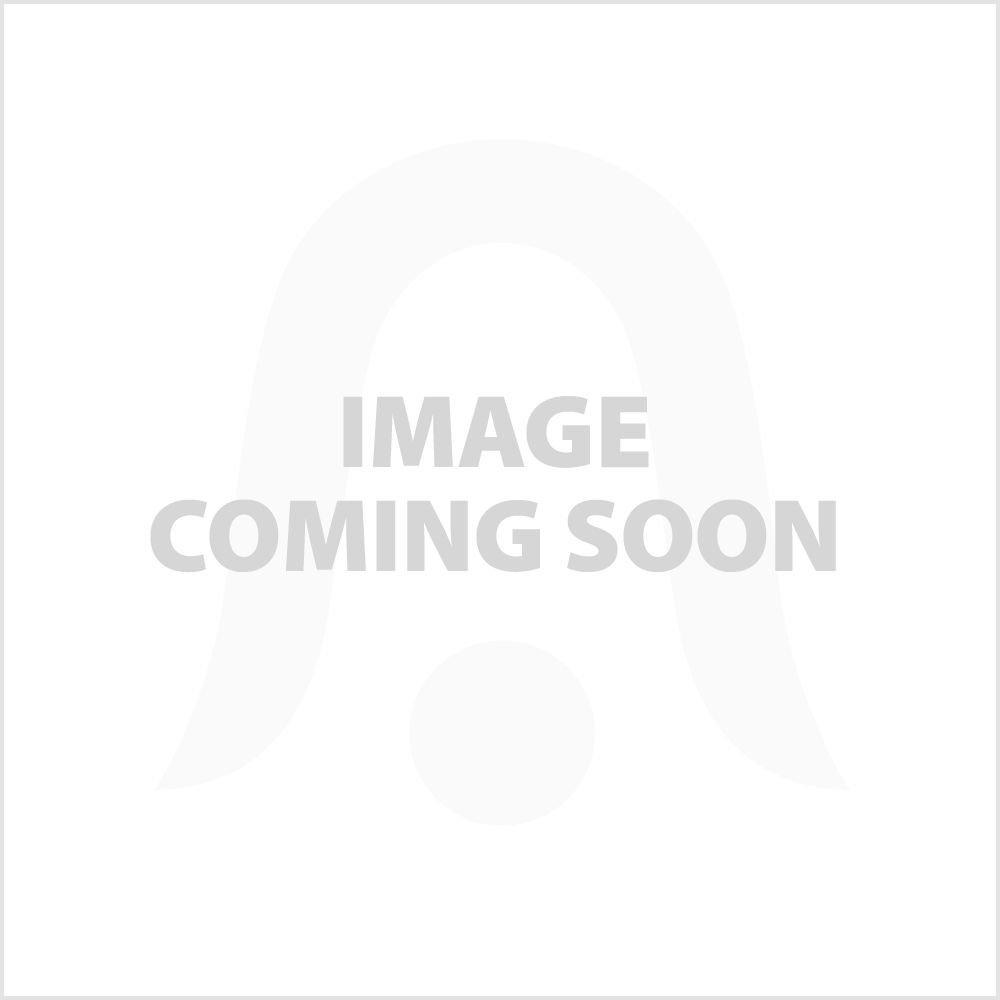 "I love all of the discounted items at Burkes Outlet and really like the online shipping when you can not get to a retail store. I also really enjoy the $5 flat shipping."
- Anonymous
"This is one of the best online shopping experiences I've had in a long time. I love shopping Burkes Outlet, and can't wait to place my next order."
- J. Williams
"Great shopping experience."
- Rose W.
"I enjoy shopping at Burkes Outlet. The quality of the merchandise is usually high and the prices are great. There is a wonderful selection and I usually find the items I shop for in a variety of styles and colors."
- M. Flores
"Burkes is one of my favorite shops to buy gifts for my family and friends. I like the hours they open and close. I like to recommend Burkes Outlet to everyone I meet."
- A. Perez
"Perfect place to shop."
- C. Burrell
"I love Burkes…I can spend hours just walking around looking. I always make a purchase when I shop. Great place to tell friends about. My favorite department is Home and Décor."
- H. Ellenburg
"Burkes Outlet is a great store in all areas; my number one shopping store where I can get my money's worth. I love shopping there."
- S. Cockerham
"I love shopping at Burkes. The bargains are fantastic."
- I. Miller
"Order arrived faster than I expected."
- Panchi0253
"I enjoy shopping in store and now online. Burkes has great prices on the trending styles and products I use. Each time I travel to Lumberton or Clinton, I have to go into Burkes Outlet to see what is new and, of course, the clearance items. I have had my eye on your purses. I cannot wait to finally have one of the colorful purses to make my outfit shout out "I am a woman with power, poise, and talent and am success oriented"
- G. Lou
"I love Burkes Outlet store. Most of my gift shopping is purchased at Burkes."
- mmwsawyer
"Love Burkes!"
- mlbg601
"Love shopping Burkes Outlet while visiting San Antonio, TX, so happy that I was able to shop online… "
- maryrod0052
"It's my #1 store to find everything at a great price. Customer service is wonderful, just love it!"
- C. Williams
"My favorite store ever"
- L. Hartwell
"I love shopping at Burkes!"
- Debbie Stanley
"Love all your bags I told all my friends if you need a bag you really need to go to Burkes they have so many styles and colors my next bag will for sure come from Burkes. I also love everything this store has to offer great selection and great prices."
- N. Thacker
"I love Burkes Outlet because they carry a wide range of products at a reasonable price."
- E. Lindner
"I love Burkes! They always have cute, trendy things. Thanks!"
- Anonymous
"Fun, affordable styles. Have bought everything from clothes, to shoes, handbags, of course (endless variety!)."
- pajitoo
"I enjoy shopping at Burkes. It is pleasant and the employees are helpful and courteous. The products are surprisingly beautiful and priced in what I consider to be affordable to all. Checkout is simple and very easy to get through."
- bjbmalone
"I always find the greatest buys in kitchen utilities, shoes and household decorations in our Brownwood Store."
- Evelyn James Earp
Good quality, good product, at good prices.
- wrkwa2much
"I love Burkes. Online shopping is great. I also love the store, the service is always super and employees are so friendly."
- D. Painter
"Burke's Outlet is great place shops for any & everything for your home. Clothes from Newborns thru Men's & Women. If I am going shopping Burke's is where I start and 90% of the time I can find what I'm looking for! The selection is awesome and the Brand Names at Great Prices is hard to beat! I love shopping there! The inventory is great and changes weekly. I will shop there for as long as I can. They even have a CLEARANCE Section an a pet section. Go check it out You Will Glad You Did. I have told and taken friends there to shop and were happy they did and are returning shoppers like me."
- R. Rotureau
"My first time shopping at Burks was amazing. I found items in every section that I needed prices and staff were very helpful on making choices. Thank you Burkes in Austin, TX for my great experience. I continue to shop here at least 4 times a month."
- E. Sanchez
"I've shopped in store and love it but this is the first time I've shopped this site. Very pleased with variety of products and brand name products. Loved the online experience but love the store better. The only thing is I tend to buy more when shopping in-store."
- K. Jeffery
"Love the selection."
- Anonymous
"Loved the prices and selections!"
- J. Can
"I absolutely loved my experience with Burkes Outlet!"
- Anonymous
"I just love burkes outlet store they have the most beautiful clothes there for kids"
- P. Sexton
"Burkes Outlet is one of my most favorite stores. I was happy to find Burkes has an online shop! "
- Anonymous
"My parents live in Oxford, Mississippi and we always shop at burkes in Batesville Mississippi! We love it!"
- K. Simmons
"I stopped by the other day to check it out and I liked it. The people were friendly and customer service oriented. The selection of items is extensive and reasonably priced. I was pleasantly surprised. Great store to visit and shop at!"
- E. Beltran
"I always find the greatest buys in kitchen utilities, shoes and household decorations in our Brownwood Store."
- E. Earp
"Love the variety of accessories"
- Lzamorano
"I love Burkes Outlet"
- luvthesouth410
"I love Burkes Outlet. I visit the Eunice, LA store almost weekly"
- M. Granger
"Burkes has very good prices all the time I love it!!"
- Navay74
"I love shopping at Burkes Outlet and have become quite stubborn about ever paying full price for anything! I love the styles and prices at Burkes - it's one of my favorite stores and I have sent all my friends there! Our Local store recently remodeled and it is a lovely shopping experience - between ladies clothing and items from the home, I'm completely hooked!"
- scstarr77
"I absolutely love Burkes Outlet!!! It's by far my favorite place to shop!! :)"
- K. Duncan
"It's my favorite store!"
- F. Breed
"Loved out store in Enterprise, AL. Decorated an outdoor space in a nautical theme and found everything I needed."
- B. Briggs
"I love Burkes…I can always depend on store to have just what I need."
- J. Wall
"I enjoy shopping online and in the Burkes store in my local town."
- pkinard
"I love everything I purchased"
- andrewssister7
"Love Love Love Burkes!!!"
- phyl.angel
"I love the clothes and prices"
- Anonymous
"Love Burkes!!! Especially their purse selection and prices!!!"
- T. Jordan
"We have a Burkes in our city, and I love to go in, start at the back, and work my way to the front. I buy kitchen items, pet items, baby items, seasonal items, beauty items and many other things. The store is always very clean and organized. I always enjoy my time there and love the bargains I find- like stocking stuffers in clearance!!"
- B. Irwin
"I shop the store several times a month and am always satisfied."
- Mitchell K.
"I enjoy shopping Burkes Outlet. The products are great and even when I return items: it is easy. They have my sizes and most of the time true to size."
- Anonymous
"Burkes store is great! I will shop there again. You can't beat the prices or selections."
- Anonymous
"I love your stores and now your website!! Can't wait to receive my order!!...Thanks for making quality merchandise available at affordable prices ☺"
- A. Batten
"I love this store! You have the best household items! Always pretty and unique pieces. Great prices on clothes too."
- Trina Garland
"I love Burkes, I go every chance I get! Great selections and great prices!!"
- D. Davis
"I love shopping this store I can find pretty much I'm looking for thank you!"
- Nadethplaydo
"I love the opportunity to shop online and in store will be shopping again soon."
- dalethomas46
"I love Burkes clothes and the prices!!"
- mysteryme2
"My family shops at Burkes in town about 35 miles north of us. I was very excited to get a circular in the mail from Burkes today learning that there was an online store! WOW! One of my daughters is a young mother with a newly built home that she is decorating and the other is a hair stylist with a new business and home to remodel. We LOVE the money we save at Burkes!"
- cindycole69
"Love this place! The first time I went into a store I had to be "forcibly removed" with the threat that my husband was going to leave me there! When we got home I showed him what I had purchased and had him try to guess what I had paid. His guess was twice as much as I had paid! So guess who actually wanted to go with me the next time I went? Yep, my darling husband. Really if you have never been to a store or shopped online (everything you order ships for a flat $5.00 fee) check them out. You will be amazed!"
- Tamarax
"Love Burkes and the deals"
- T. Welch
"Burkes has great prices each week. Love their items."
- J. Hester
"I am always amazed at the DEALS I find at Burkes...Then going on Mondays gives me an extra 15% off...You can't beat that with a stick!! I'm a BURKES SHOPPER and love IT!!"
- C. Fournet
" I love everything I received and I'm going to order more, the price is right. My items were shipped quicker than expected. I love everything about Burkes."
- Anonymous
"I love Burkes. I always find something I "can't live without" each time I go."
- S. Olinger
"I love Burkes and will be shopping there more often."
- jschutz1
"I love their clothes. I always go into the store to buy."
- mgrodriguez82
"Thanks for making my online shopping so easy... Love Burkes Outlet"
- maryrod0052
At
Burkesoutlet.com
we want you to tell us what you think because customer satisfaction is our priority. Share the love about discount brands, clothing, shoes, and more that you can find at Burkes Outlet, both
in our stores
or online. Check out our customer reviews to see what others are saying about our fashion, value, and brands for the whole family. Shop and save on top quality discount clothing, shoes, items for the home, and more – all at up to 70% off department store prices. Have a question?
Contact
our customer service team. Burkes Outlet. More brands, big savings.